Live music & bands in Asturias
Live music in Asturias, shows, artists, mariachis, music for weddings and events.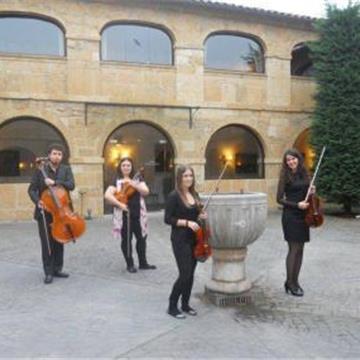 Oviedo
The best music for your wedding in Asturias. String quartet formed by four professional musicians that offer violins, viola and violoncello to make your wedding ceremony even more special.
Siero
Rock and pop in English: Beatles, TheBlackKeys, AC/DC, Queen, Texas, DireStraits, Guns&Roses, and in Spanish RadioFutura, IvanFerreiro, LuzCasal, CoqueMalla, Rosendo, Fito, ArielRot, LosRonaldos
Gijón
Cuarteto Asturias is the string quartet for weddings in Gijon, Oviedo or surroundings you are looking for. The best personalized service and experience of over 20 years of musical devotion.