Farms, barns & estates in Barcelona
Farms for weddings and events in Barcelona, barns, estates and ranches for parties and recreation.
Typical Catalan house from the 15th century, where you can celebrate any type of event: Private and public parties, groups and meetings, corporate events, concerts, etc.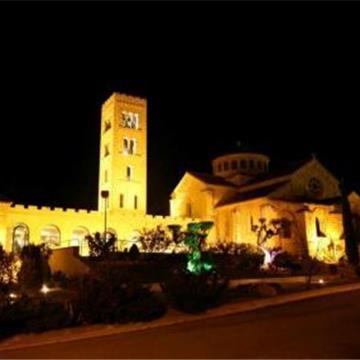 Monistrol de Montserrat
History, architecture, landscapes and gardens make the ideal environment for weddings, banquets and conventions.
Vilanova del Vallès
Mas de Sant Lleí is located on a private estate with over 40 hectares in which there is a magnificent manor house, whose origins date back to the twelfth century.
Arenys de Munt
Since the late nineteenth century, Castell Jalpí has ??become a benchmark. Surrounded by forest and a spectacular lake, the castle has a Patio de Armas and various venues for events.
Unique spaces in Barcelona and surroundings
Vilobí del Penedès
We have a very wide variety of suitable spaces to satisfy a diverse range of needs of meeting and incentives.
Sitges
At Weekly Villas we want you to celebrate your marriage in our villas surrounded by fields and vineyards that are characteristic of the Spanish east coast.
Barcelona
Surrounded by forests and vineyards you can enjoy a unique day. Your spacious room will host your event and will adapt to your needs.
We invite you to hold your event in a splendid setting, medieval fortress farmhouse with the aspect of the Templar era. If offers a series of venues adapted for different events.
Barcelona
International events design, gastronomic activities and the pursuit of unique spaces and restaurant reservations for groups.
Welcome to Ingracia, a place born 10 years ago to be dedicated exclusively to events. Unique and original, we are fully prepared to cover your needs, from the very heart of Barcelona
Barcelona
Space of 250m2 next to the Arc of the triomf full of possibilities to organize all type of events. Diaphanous with an industrial aesthetic offers a multitude of possibilities.
Cerdanyola del Vallès
Collserola is a beautiful country house, located only 15 minutes from Barcelona, ??in the park Collserola.
Masía Casa del Mar
Masía Casa del Mar is a fourteenth century farm completely renovated in 2013 giving it a Mediterranean air. Privileged beachfront location.
Barcelona