Catering for kids in Spain
Catering and caterers for Children's Parties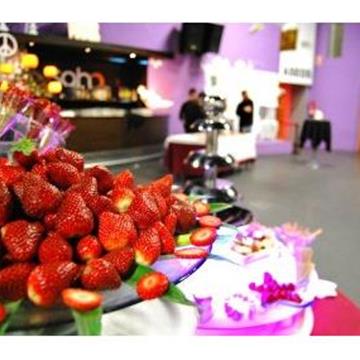 Valencia
Original catering, chocolate fountains, popcorn, cotton candy, hot dogs, candy tables. Service in Madrid, Barcelona, ??Albacete, Alicante, Murcia Ciudad Real, Sevilla, Huelva.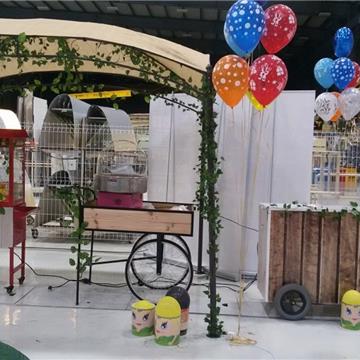 Jerez de la Frontera, Cádiz
Events La Oca provides services to the provinces of Cádiz, Sevilla, Málaga and Huelva. All our products are of first quality.
Madrid
We organize children's and family parties. We help you find the space or animation you are looking for. We also prepare snacks.
Madrid
Animations for birthdays, communions, events for children, celebrations, children's parties.
Irun, Guipúzcoa
The faces of surprise and joy will be a precious moment for everyone. Balloons, original table centerpieces, photocalls balloon twisting workshops, and piñata for pekes!
Barcelona
Kids parties in Barcelona: In Kinderfiestas we help you prepare that special day, down to the last detail.
Don Benito, Badajoz
Chocolate fountains, candy bar and hot dogs machine.
Oviedo, Asturias
Malena was born in Oviedo in 1994 with the opening of "Dulcería Malena". We saw the need to serve our products where customers need them at all times. Catering Malena arises there.
Cartagena, Murcia
Jacomar is a company with an antiquity of more than 10 years. We work for any type of celebration and party in the Region of Murcia. At home.
Barcelona
Carrying out customized events and turning experiences into memorable moments with attentive service and bringing exceptional cuisine to all places.
Madrid
Birthday celebration and original children's and youth festivals in Madrid. Leisure, birthday, princesses SPA, birthday, Mini chef, activities for children and schools. Mini-Disco.
Málaga
Telecastillo specializes in fun and entertainment for the whole family company. Bouncy house rentals, entertainment for children, children's parties.
Chocolatea-T Churrerías
How to surprise your guests? As with Churros and chocolate! Chocolatea-T moves to the venue to sweeten all your guests with delicious freshly made churros and chocolate.
Murcia
Cookies Factory
Cookies customized for all kinds of events.
Marbella, Málaga
Bodas de Finde Catering
Catering specialized in weekend events where the guests enjoy the bride and groom from Friday to Sunday without having to leave the premises
Madrid
Catering Sarymar
Innovative company that offers solutions for the event, create menus and environments with the highest quality, harmony and flavors selection.
Sanlúcar de Barrameda, Cádiz
Simplemente Ideal
We specialize in Candy Bar-Sweet Table in Madrid for events, parties, celebrations, birthdays, weddings, christenings.
Madrid
Animaciones Aeiou Madrid
Animators for children's parties in Madrid. We have the best entertainers for birthdays, weddings, communions, baptisms ... We do everything: magic, clowns, face painting, balloon twisting.
Madrid
Gourmet Pizza Catering Madrid
Pizza catering, live cooking. We move in and out of Madrid with everything needed for the event.
Madrid
Mesas dulces con encanto
Candy bars for all types of events are held. Weddings, christenings, birthdays, baby shower ...
Málaga
Mi sueño
Vitoria-Gasteiz, Álava
Peculiares Food
Barcelona