Event venues in Alicante
Venues for the celebration of weddings, corporate and social events in Alicante. Find the perfect space for your activity.
Capacity: 450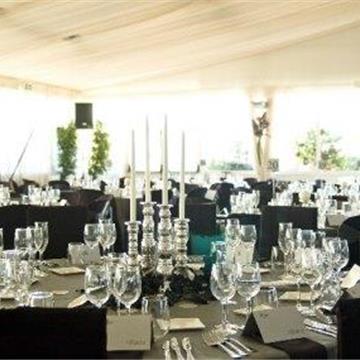 Aspe
The Riera lounges are located 5 minutes from Elche (Alicante) and are specialized in wedding banquets. They can accommodate 450 people. Gardens and carefully decorated spaces.
Capacity: 400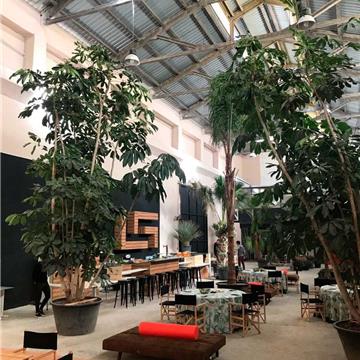 Alicante/Alacant
La Fundición is an urban space with a singular structure. The space offers inspiration to create events in an industrial and botanical space focused on leisure, art and gastronomy.
Benidorm
We are a Zoo and offer birthday party packages with access to the Zoo facilties all day, educational tours, sit down meals for children and adults and free parking included.
Elche/Elx
We are specialists in the organization and implementation of any type of event or celebration both social and professional.
Alicante/Alacant
Wedding specialists, we value the confidence that the couple put in us on that special day.
Villajoyosa/Vila Joiosa (la)
A company founded under the enjoyment of quality cuisine in large gardens, swimming pool and different rooms.
Elche/Elx
Villa Santa Maria is characterized by its rustic style with luxury finishes and with 27000 m2 gardens.
Monforte del Cid
Estate located in the middle of Vinalopó, surrounded by vineyards. It has an indoor lounge of 140 meters and an outdoor area. Pool and house to stay with capacity for 14 people
Alicante/Alacant
Hotel specialized in events organization, located north of the city, in a privileged location 50 meters from the beach. It has three venues and a restaurant for celebrations.
Elche/Elx
Celebrations, lunches and dinners, weddings, business lunches, baptisms and communions. Environment, own kitchen and unique equipment. Venues for 6-500 people.
Petrer
Venue rental to celebrate children's parties in Petrer (Alicante), equipped with inflatable mattress and ball park ...
Bookmeetings
San Vicente del Raspeig/Sant Vicent del Raspeig | 966 29 40 08
Hotel Bonalba
The hotel is surrounded by a golf course, we have a large tropical garden with its large pool to celebrate the civil ceremony, welcome cocktail and gala dinner.
Mutxamel