Entertainment in Sevilla
Tailor made shows in Sevilla, dance, talent, art events, caricatures, magic, stand up humor. Animation for weddings and parties.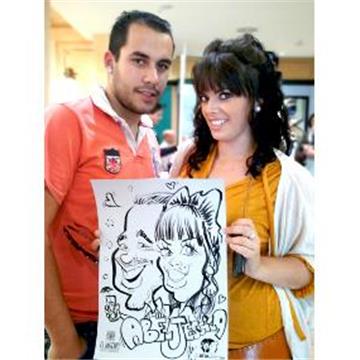 Sevilla
Caricaturists specialized in quick caricature for event animation. The most original and fun gift for guests.
Sevilla
Company dedicated to personal image consultancy, events and leisure routes in Sevilla.
Sevilla
Company organizing events more than 10 year´s experience in events organization. We offer a professional and personalized service for your firm
Caricatura Digital
Do you want a touch of humor in your event? Caricatures in Seville for events and weddings. Caricatures in Madrid for events. Professional cartoonists who are experts in classic drawing and on tablet.
Sevilla | 680 79 68 96
Cubiqum
We are a Sevillian company dedicated to the world of escape rooms. We offer and create tailor-made experiences and we adapt ourselves to participants, time and number of participants.
Sevilla | 693 57 75 22