DJ services in Valencia
DJs for parties and events in Valencia. Karaoke, professional equipment, fog machines, bubbles and lights.
WE SPEAK ENGLISH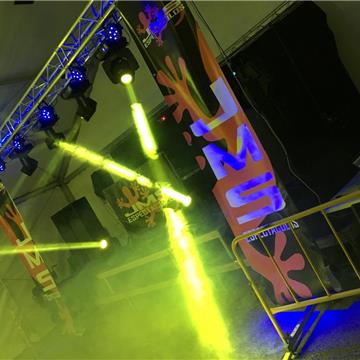 Buñol
Company dedicated to all types of events nationwide. Budgets adapted to the needs of our customers. We guarantee that your party is a success.
Oliva
Thanks to the great team and unparalleled technical material that we have, you can have a set with disc jockey, perfect to acclimate any time.
Valencia
At Musicsan Events we offer the best service for weddings and events in Valencia.
Quart de Poblet
MusicLab Events is a management and audiovisual production company. We are dedicated to rent sound equipment in Valencia, lighting for events and infrastructure for scenarios.
Valencia
My passion for music and the desire to make people dance motivates me to always be looking for new songs and styles to incorporate into my sets.
Gandia
Production and comprehensive organization of Shows.
Aldaia
Valmúsica is a company dedicated to the comprehensive management of shows in Valencia, audio rental, mobile disco, children's entertainment, live music and audiovisuals.
Benaguasil
Company with extensive experience of more than 20 years in the sector of events and shows. Quality and good service are our hallmark.
Discomovil Prosonik
Prosonik is a Valencian company based in Gandia and with a long history in the field of events and parties. Over time it has specialized in the world of weddings.
Gandia
FLAMA AUDIO
Sound rental company and event organization in Valencia. Organizing corporate events, concert production, weddings...
Valencia | 667 38 66 32
Sonido Solaz
Sound and audiovisuals for events in Valencia, disc jockey and scenarios. Rental of music equipement and sound.
Valencia