Promotional models in Spain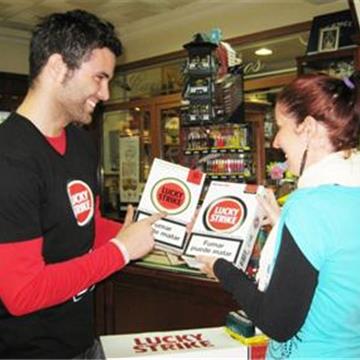 Málaga
More than 14 years of experience in organizing events and hostesses.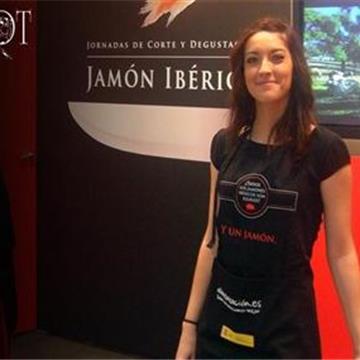 Madrid
We are a specialized hostesses agency with 20 years of experience. We have a large file of trained people, who have gone through rigorous selection criteria.
Palma de Mallorca, Baleares
We are a company of hostesses and auxiliary services for events, agile and modern, with a team capable of providing global solutions to the particular needs of each client.
Barcelona
Qstaff was born with the desire to offer a comprehensive hiring service for events.
Oviedo, Asturias
Models, hostesses, image, advertising.
Granada
Alhambra Azafatas is a company with over 13 years of experience providing services for conferences and events, covering the needs from different areas.
Málaga
b&d events is an Agency of Hostesses and Event Organization based in the province of Malaga, covering the whole Andalucía.
Bilbao, Vizcaya
Yimby is an agency organizing events with three own spaces in Bilbao. Original and modern. Ideal for corporate events.
Santiago de Compostela, A Coruña
Planning and execution of all kinds of events in Santiago de Compostela, A Coruña and Galicia.
Madrid
ACHE Azafatas spesialises in staff for all type of events: congresses, shareholders meetings, promotional actions, awards ceremonies, exhibitions, trade fairs …
Madrid
We manage the event from start to finish or the services requested. We have hostesses and promoters for different events, fairs, congresses and promotions.
Cartagena, Murcia
Professional Congress Organization with extensive experience in the design, planning and production of all kinds of events and meetings.
Barcelona
Company communication, public relations and event production nationwide, formed by a young and dynamic professional team based in Barcelona.
Valencia
Events agency, staff and hostesses in Valencia (Spain). Production and national logistics. Personal Expertise in sales, marketing and protocol.
Bilbao, Vizcaya
Choreography and dancers for the dynamization of events, wedding entertainment, flashmobs, etc.
Promer Channel
Promer Channel is part of the group Stock One and specializes in operational marketing. The group has over 25 years experience and 15 offices in the Spanish territory.
Barcelona
RED Azafatas y Eventos
Staff agency and comprehensive event production. With over ten years of experience, we work nationwide. Offices in Madrid and Andalucía.
Madrid
Azafatas Zafir
Hostess company specializing in medical, political and cultural congresses. Madrid, Andalucía, North Zone.
Madrid
Maxim Models
Models and Hostesses agency and school. More than 25 years in the sector. Broad portfolio of models and hostesses, multiple profiles, previously trained and professional experience.
Barcelona
U Events
U Events is a young company dedicated to full or partial event organization.
Gijón, Asturias
Brayncontrol
Manilva, Málaga | 622 88 83 34
IM Azafatas y Promotoras
Madrid