Exhibits & displays in Spain
WE SPEAK ENGLISH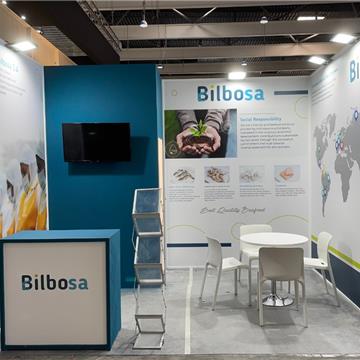 Valdemoro, Madrid
We are dedicated to the manufacture and assembly of design stands and modular stands for fairs, events, exhibitions and congresses in Spain and Europe.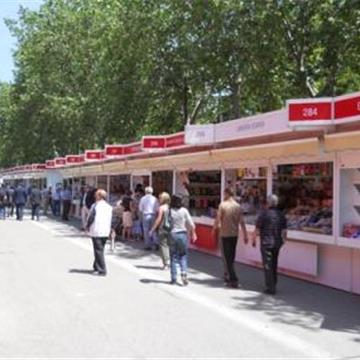 Esquivias, Toledo
Design, manufacture, assembly and decoration of stands for exhibitions and congresses. Modular pavilions and outdoor booths for trade shows. Rental of tents for events.
Valdemoro, Madrid
We are engaged in manufacture and assembly of stands and modular design stands for trade shows, events, exhibitions and conferences in Spain and Europe.
Madrid
Stands design and production.
Barcelona
Domes and domes in polycarbonate, for product stands. They are removable. It is assembled in one day.
Barcelona
Manufacturer of tents, folding tables and benches for various events.
Barcelona
Creation of modern spaces with a touch of Italian design: stands, stages, events, interior design, ephemeral installations. We shape moving stage designs for your company.
Barcelona
Multi-service company for any type of event, both public and private. We would love to help you with your project.
Arganda del Rey, Madrid
We make all kinds of customised stands for trade fairs. From 3D design and renderings to construction, moving, assembly and disassembly.
Paterna, Valencia
We design and produce everything necessary for events. We develop web pages for events with the possibility of ticket sales. We promote your event and do customized marketing.
Alcalá de Henares, Madrid
Incograf can produce and install the decoration for your next big event, stand, fair, congress or expo. Let us help you decorate your space with our profesional team of installers.
Málaga
We will propose all space design and decoration in a creative and sustainable way so as to achieve impactful ambients while, at the same time, adapting to our clients needs. The creativity and innovat
Barcelona
Many Colors Group encompasses a group of companies in Europe specialized in different sectors: communication, design, production, new technologies, marketing and events.
Avanza Group
Company specialized in the design and assembly of stands and platforms for national and international fairs and events for all types of business sectors.
Getafe, Madrid
DIFEGA
Design, assembly and disassembly of stands: transportable, stands carpentry, stands cardboard, printing and signage, furniture, lighting and audiovisual.
Coruña (A), A Coruña
M&P Stands
Company of design, construction and assembly of stands. We work in all countries. Turnkey stands.
Barcelona
kÄramel
kÄramel is innovation in audio, video and lighting to create unique spaces and unforgettable sensations. Sound installations, lighting and visual, permanent and ephemeral communication.
Alicante/Alacant, Alicante
Saez DeCom, Especialistas en Eventos
Saez DeCom is a company dedicated to the world of events, based in Barcelona: congresses, conferences, conventions, trade shows, corporate events, scenography ...
Barcelona
Caiman
Installation and rental of tents, stands, furniture, carpeting, flooring, structures, exhibition systems, infrastructure for events and protocol.
Langreo, Asturias