Limousine rentals in Spain
Luxury limos and transportation services for brides and executive.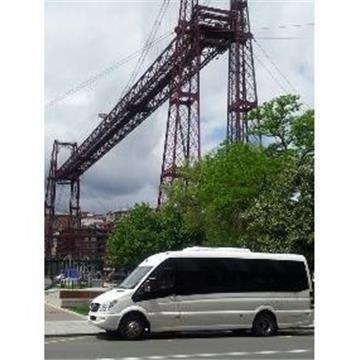 Bilbao, Vizcaya
Our industry experience allows us to advise you. We offer quality transportation services.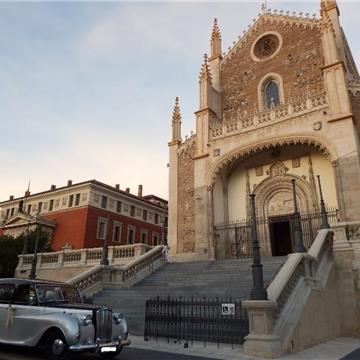 Móstoles, Madrid
Rental of classic and luxury cars with or without driver for all kinds of events such as weddings and TV filming. You will receive a bottle of champagne with the service contracted.
Premià de Mar, Barcelona
We are a company dedicated mainly to the rental of VIP vehicles with driver, from high-end sedans to Van-type vans (6 to 8 pax), also including Minibuses and Bus.
Alcorcón, Madrid
We have a beautiful 1962 BMW sidecar, fully restored, that will leave event attendees amazed and give a special touch to the protagonist of the day.
You want to surprise your customers by offering unique and innovative activities? We offer our exclusive range of classic cars to offer to your customers.
Barcelona
Event organization and production company in Barcelona and Madrid. Receptive agency with services at destination (DMC). Customized Conventions and Meetings for all types of companies (incentives).
Sevilla
The experience of flight initiation allows to know the world of aviation more closely.
Barcelona
We provide guided tour on a Vespa with the ability to customize the experience. Vesping represents an activity of quality for dynamic groups.
Best Rent a Scooter
Scooters and mopeds rental company in Barcelona. Wide range of motorcycles for sale. Renting of bikes and Motorcycle Barcelona Tour.
Barcelona
Premium Car Transfers
Premium Car Transfers is a company dedicated to rent premium vehicles with driver, airport transfers, city tour, tourist routes, events, etc.
Barcelona
Electricscooterbcn
Rental of bicycles and high-end electric scooters in Barcelona
Barcelona | 696 28 58 68
Tour Ferrari
Driving experiences with high-end vehicles, Ferrari, Porsche, Hummer, etc. For individual or group. Special incentives and events. Ideal birthday gift, etc ...
Barcelona
Chofer De Alquiler
Algeciras, Cádiz
Carruajes de caballos
Special horse carriages for weddings. Enjoy a unique ride in our exclusive and elegant carriages. Make your wedding a special moment with us.
Sanlúcar de Barrameda, Cádiz
Mirador Vía de la Plata
French gala carriage of the 1800's, engaged by two or four horses and assisted by coachmen with matching dress.
Sevilla
Alquiler con Conductor Montpe
We perform specialized transportation services; with vehicles prepared for 7/8 seats.
Sabadell, Barcelona
c11 clásico
Classic vehicle for all kinds of events.
Alcalá de Henares, Madrid
Granja Conka
Equestrian Center, natural environment, training courses, riding lessons, horse carriage rides, hitch classes, routes, rides for kids, birthday and camps.
Collado Mediano, Madrid
Brújula Rent a Scooter
Leader company in rental and sale of motorcycles. Sales service of motorcycles, scooters, naked, custom. Barcelona Motorcycle Tour.
Barcelona