Clowns & face-painting in Barcelona
Clowns and face-paiting for kids parties and birthdays in Barcelona.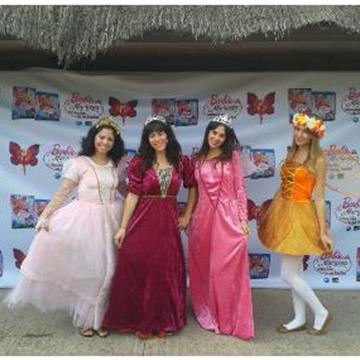 Barcelona
We are a company of clowns in Barcelona; for parties, birthdays home, communions ... The best team of clowns, magicians, children's entertainers.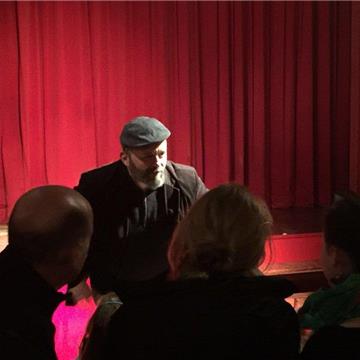 Illusionism of excellent quality. More than 20 years of experience. Real references. Want to hire a unique wizard? Do not hesitate!
Espai d'oci is a local created, designed and equipped to host children's parties and gatherings with family and friends of all ages, and with total privacy, tranquility and comfort.
Barcelona
We organize children's animations in Barcelona, for parties, birthdays, communions, weddings, baptisms, with magicians, clowns, entertainers for celebrations, bouncy castles, etc.
Barcelona
We adapt to any type of children's event, paying maximum attention to the entertainment of the little ones. We move where the client needs. We take care of all the details.
Barcelona
Organization of children's parties at home: magicians, clowns, entertainers, storytelling, puppet shows for birthdays and communions in Barcelona.
Masnou (El)
We have magicians, clowns, soap bubbles, karaoke, mobile disco, balloons, inflatables, foam parties ... and much more.
Barcelona
Children's parties, inflatables, children's activities, children's slide, mechanical bull, mini golf 9 holes, clowns, magicians, animations, trampolines.
Sitges
Animation and event organization company with more than 20 years of experience in the field of children's entertainment, for birthdays, baptisms, communions.
Premià de Dalt
Venue - children's parties with park (tunnels, 2 ball pool, rocomodo ...) Private celebrations without time limitations. Mon-Thu 70 €, Fri 90 €, weekend 120 €.
Animaciones Lili
We are a children's entertainment company with more than 8 years of experience. We have many animations all designed for each of the ages of the participants.
Vacarisses
TopGuay
We invest time and resources in the production of: Children's entertainment, entertainment for adults, theme parties, street theater, circus workshops, theater and clowns.
Sant Pol de Mar
Spagueti animació
Barcelona