Entertainment in Barcelona
Tailor made shows in Barcelona, dance, talent, art events, caricatures, magic, stand up humor. Animation for weddings and parties.
Vallirana
Show that combines live music, choreography and animation, where a review of the best-known musical Hits in the history of music is made.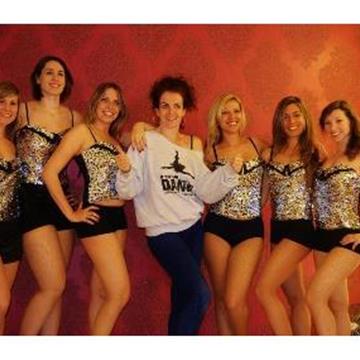 Barcelona
Red Heels by Lys Moya. Elegant, sweet, sensual, spicy and very "cañeras"!!! They are the Red Heels. Day working and night wild women.
Barcelona
IMAGEIN has the history, the know-how and the innovative spirit to put together genuinely unique events. No ask is too great, no act is out of reach and no venue unobtainable. WE MAKE IT HAPPEN!
Barcelona
Live caricaturist service for all kinds of events. Find cartoonists throughout Spain.
Barcelona
Professional live caricaturist for all kinds of events, corporate and private throughout Spain and abroad.
We are Jiggerbartenders and we offer cocktail service for all kinds of private and professional events.
Barcelona
Company dedicated to the production and design of live events, mainly in the corporate sector. Castilian, Catalan, English and French.
Barcelona
Musical Revolyoushow
Mollet del Vallès
We are dedicated to serve all types of events, shows and entertainment.
Barcelona
The TUMAGO magic agency was created by Carlos Fortuna, who is currently the agency's artistic director. Carlos designs the shows and adapts them to the clients' needs.
Barcelona
We set up an inflatable theater in the indicated space with a reduced capacity where magic shows (15 minutes) are performed in continuous session during the duration of the event.
Barcelona
If you are a musician and want to perform a concert, the space becomes a mini theater.
Mollet del Vallès
Djs Fiestas y Bodas a company specialized in providing lighting and sound services plus Dj for your parties and Weddings.
Cubelles
Your consultancy in integral services for the world of events, providing the products and services appropriate to your needs, at a competitive price, quality and product ratio.
Barcelona
The art of magic is about creating experiences and unique moments in time. International magician Sieko is available for private parties and events. English, German, Dutch,
Diablos de la Pampa
We are Milton and Gala, the performing arts company "Diablos de la Pampa". Our shows are ideal for any location and type of event.
Pineda de Mar
VRMax Centers
We are a company that provides Virtual Reality experiences for all types of events and celebrations.
Barcelona
Animaciones BBB
Barcelona
Espectalium
We are an artists and shows recruitment agency. Mainly we are dedicated to corporate events with the guarantee of a team of professionals with extensive experience in the sector.
Barcelona
Valkirias Fire
Do not have a show for Christmas or for the end of the year? Contact us Professional dancers. Each program is varied and with a touch of humor to maintain the interest of the viewer.
Barcelona
Gospel Barcelona
Venue rental of 140 m2 (2 rooms), soundproof, air conditioning and heating, refrigerator, microwave and smoking space, for lessons, meeting, event or party.
Barcelona
Pro-Sound Audiovisuales
Company with more than 15 years of experience in events. It offers an integral service based on the innovation and the creativity realizing all type of events and parties.
Pallejà
RESERVATION REQUEST
ClosedAvailableNot available
Don't forget to mention you found them on InEventos!