Tent & canopy rentals in Barcelona
Tents, canopys, pagoda and gazebos for terraces, gardens, beaches, or closed environments in Barcelona.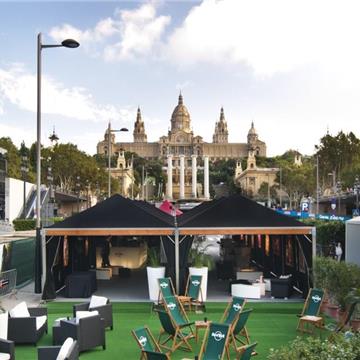 Montcada i Reixac
We are manufacturers of tents and platforms, specialized in rental and sale of tents. We have rental of tents for weddings, events and celebrations.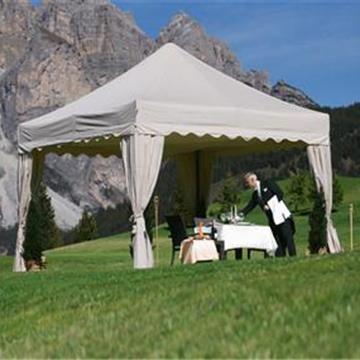 Barcelona
Manufacturer of tents, folding tables and benches for various events.
Barcelona
Rental of tents for weddings and events, conferences, opening ceremonies, private parties, storage, etc.
Vilassar de Dalt
Company specializing in selling and renting tents, platforms, stages, parasols and dance floors, self-made.
Barcelona
Company with 25 years on the market. Supply and installation of tents, platforms, stages and decorations. Guided walking poles, carpeting, special decorations, itineraciones and masts.
Barcelona
OKATENT is a Spanish company with global presence, dedicated to cover the high demand for tents, canopies and sun protection for all kinds of activities and events.
Mataró
Carpas Jambe is a Spanish company that sells removable pavilions, pagodas and different types and models of folding tents.
Barcelona
Specialists in renting of tents for events and weddings. We work for professionals in the MICE sector and for individuals or companies directly.
Barcelona
Company specialized in building domes and cabins since 2015. We build Polycarbonate Domes and geodesic domes in wood.
Envelats Ballus S.L
Tents for weddings, fairs, conferences, cattle fairs.
Franqueses del Vallès (Les)