Magicians in Barcelona
Magicians for hire in Barcelona, all kind of events.
WE SPEAK ENGLISH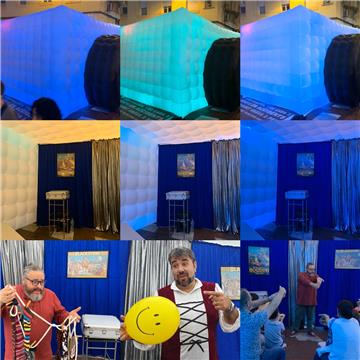 Barcelona
We set up an inflatable theater in the indicated space with a reduced capacity where magic shows (15 minutes) are performed in continuous session during the duration of the event.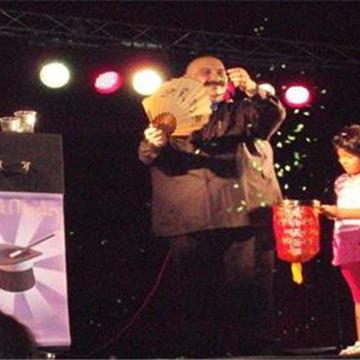 Barcelona
Magic shows for young audiences, mystery, fantasy, illusion, will make your party, one day they will not forget.
Barcelona
The TUMAGO magic agency was created by Carlos Fortuna, who is currently the agency's artistic director. Carlos designs the shows and adapts them to the clients' needs.
Barcelona
The art of magic is about creating experiences and unique moments in time. International magician Sieko is available for private parties and events. English, German, Dutch,
if you are looking to be swept of your feet with mind bending illusions and close up magic youre in the right place. Having worked on cruises,Tele,Las vegas. We will leave you in a state of wonder.
Barcelona
We organize children's animations in Barcelona, for parties, birthdays, communions, weddings, baptisms, with magicians, clowns, entertainers for celebrations, bouncy castles, etc.
Barcelona
We are a company of clowns in Barcelona; for parties, birthdays home, communions ... The best team of clowns, magicians, children's entertainers.
Illusionism of excellent quality. More than 20 years of experience. Real references. Want to hire a unique wizard? Do not hesitate!
Barcelona
Children's parties, inflatables, children's activities, children's slide, mechanical bull, mini golf 9 holes, clowns, magicians, animations, trampolines.
Barcelona
We are dedicated to entertaining the little ones in the house. We focus on creating dynamic games where kids can play, dance, work as a team, do magic, among others.
Tager is an entertainment and party organization company with more than 13 years of experience in the field of children's and family entertainment, for birthdays, baptisms, communions.
Masnou (El)
We have magicians, clowns, soap bubbles, karaoke, mobile disco, balloons, inflatables, foam parties ... and much more.
Barcelona
We adapt to any type of children's event, paying maximum attention to the entertainment of the little ones. We move where the client needs. We take care of all the details.
Daniel Reza - Ilusionista y mago
You're looking for a fun, outgoing magician who can do good creative magic? You've come to the right place, enjoy this magical place!
Barcelona