AV equipment rental in Madrid
Professional lighting and sound equipment in Madrid. Laser lights, LEDs and special effects. Audio amplification and the latest audiovisual equipment for events.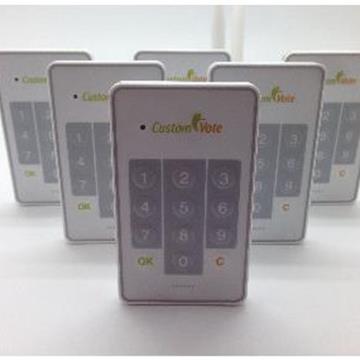 Madrid
Rental and sale of Interactive Voting systems, with the use of iPads. Events, conferences, games, fairs, tastings, training, elections.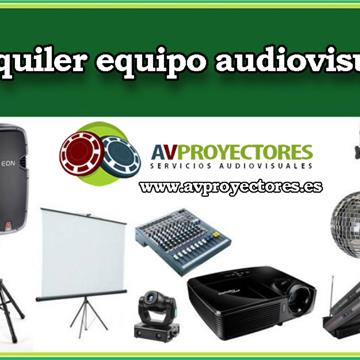 Madrid
Audiovisual rental, rental of projectors, screen rental, sound rental, speaker rental, video game consoles, and much more, both for companies and individuals.
We are suppliers of audiovisual services for all kinds of events and conferences, covering space exploration, technical equipement and human resources necessary for the development of the act.
Madrid
We are a company of rental, sale and installation of technical equipment and professional graphic design for events. We consult, advise and we are committed to finding the best solution.
Rivas-Vaciamadrid
We are an audiovisual production company specialising in all types of corporate events. We provide services both nationally and internationally.
Madrid
Noise and vibration control. Architectural conditioning of rooms and professional spaces.
Boadilla del Monte
Production and organization of events. Sound, Video, audiovisual, lighting, sets, Personal, interactive voting, simultaneous translation.
Madrid
Screen rental for all kinds of events and celebrations for both companies and individuals.
Madrid
In MdeMapping we specialize in video mapping. We design your mapping with the best video quality on the market.
Madrid
We carry out creative development and execution under the direction of a highly trained production team. we produce events, we transmit good vibes and exclusive animations.
Madrid
Velada Moderna is a sound company for dj events in Madrid.
Madrid
Making laser lighting projections with messages, logos, trademarks, walls, building facades ... perfect for commercial campaigns, promotions, advertising ...
Alcalá de Henares
Dj Manu Canarias is the company that will liven up your event.
Ajalvir
Combine light and sound effects with smoke, confetti, flamethrower, CO2 and many other effects with the help of a DMX controller
Avanty-Group
At Avanty-Group we are dedicated to the rental of sound, audiovisual and lighting equipment for companies and individuals. We provide our customers with a serious and quality service.
Rozas de Madrid (Las)
Sonorizarte Eventos S.L.
We provide technology and advanced solutions at an unbeatable price because there are no intermediaries. National and international coverage.
Madrid
Red Square Audiovisuales
Madrid
Neoluz, Sistemas de Iluminación
Sound and lighting for weddings and events. Wreaths and curtains of lights, bulbs letters, sound of ceremonies, discos ... facilities throughout Spain.
Rivas-Vaciamadrid
Power Audiovisual Rental Company
PowerAv is the reference in the market of audiovisual material and computer rental. Extensive stock and variety of art products.
San Fernando de Henares
The Key
TheKeyeventos is a professional DJ company for weddings, private parties and events.
Madrid
Mix AV Servicios Audiovisuales
Mix AV is ??an audiovisual company based in Madrid and is active across Spain. We offer technical and comprehensive solutions for your events: concerts, seminars, presentations and more.
Madrid
Mapp3d Interactive
Company with experience in the world of professional lighting, Creation of Video Content, Video and Interactive Systems Mapping.
Madrid
Disco Movil Show
We focus on exclusivity, offer a comprehensive sound reinforcement and decorative lighting for the realization of your event or wedding.
Madrid
Espectáculos DC
The best mobile disco in Madrid, specialized in all kinds of sound material and events animation.
Madrid