Clowns & face-painting in Madrid
Clowns and face-paiting for kids parties and birthdays in Madrid.
Madrid
We are specialists in organizing children's parties at home! Clowns and Magicians for all types of children's parties with offices throughout Spain.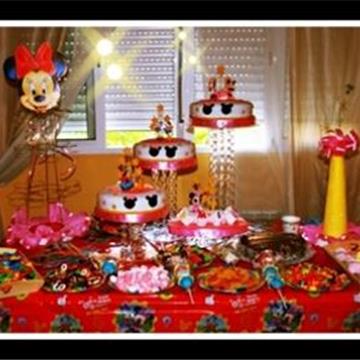 Madrid
We provide a tailored service and advice for your parties.
Madrid
Face painting and storytelling services by Raquel Andrea.
Madrid
Animations for birthdays, communions, events for children, celebrations, children's parties.
Children animators, magicians and actors for business events and parties for adults. We have been smiling for 15 years!
Madrid
Company of events for companies and individuals. Personalized attention for your event.
Madrid
Original parties: shows for children and daddies where all will dance, sing, play games and contests.
Madrid
We are specialists in organizing children's parties at home!
Divertu
We are a company with 15 years of experience and a million animations behind us and we strive every day to make your event an unforgettable date.
Madrid
Animadores infantiles Madrid A Divertirse
Children's entertainment service in Madrid for birthdays and children's parties at home, with clowns, entertainers, magicians for children's entertainment.
Madrid
Animaciones Aeiou Madrid
Animators for children's parties in Madrid. We have the best entertainers for birthdays, weddings, communions, baptisms ... We do everything: magic, clowns, face painting, balloon twisting.
Madrid
Granujas & Cía
"Granujas" is a company dedicated to children's edutainment and birthday celebration, offering a combination of learning and play.
Madrid
Animaciones Infatiles Madrid
Madrid