Outdoor activities in Madrid
Recreational games for the whole family and business team building activities in Madrid.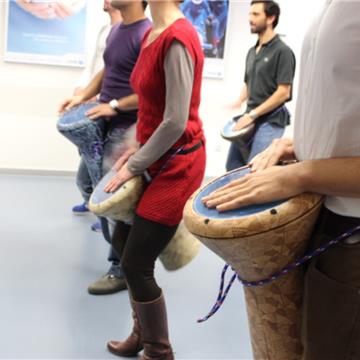 Madrid
Team Building Activities for "Funenjoyist"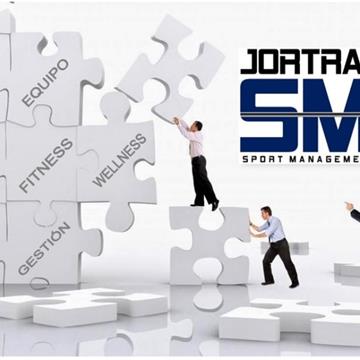 Alcalá de Henares
Integral Sports management and organization of recreational and sporting events. Sales training and customer service. Sports marketing. Installation optimization. Sports coaching.
Pozuelo de Alarcón
Company meetings Confidential meetings Boards of directors and shareholders Meetings and activities for associations, foundations and communities Team Building Team training
Madrid
In POSITIVARTE Positive Events, we are experts in activities based on Positive Psychology that help to provide a plus of quality and a differentiating touch in your event.
Madrid
Sensory museum with three floors and 600 m² for events, presentations, team building and recordings.
At Fabricando Sueños we offer a wedding experience that you have been dreaming of, and thus surprise your guests. Wedding specialist with church protocol.
Madrid
We are a company specialized in children's entertainment, decoration and snacks for birthdays, weddings, communions ... We guarantee superior quality and fun for all!!
Alpedrete
the best way to promote interpersonal relationships by developing different tests, thus achieving greater group performance and goal orientation.
Madrid
We bring a playful personality to each of the events we produce, all without forgetting a cultural and social background that gives meaning to your event.
Madrid
All kinds of catering services at home and in our own farms, weddings, communions, baptisms, birthdays, coffee breaks, lunches and dinners and gala.
Navalcarnero
We offer our vineyards and facilities for holding any corporate event or private celebration. Team-building activities, tastings for groups, tours of our vineyards, etc.
Madrid
Event rooms and activities perfect for any type of event.
Your Event Management company based on Quality, Excellence and make your event remembered. We seek a touch of distinction adjusting to the needs of the client.
Granja Conka
Equestrian Center, natural environment, training courses, riding lessons, horse carriage rides, hitch classes, routes, rides for kids, birthday and camps.
Collado Mediano
Control de Aves Madrid
Sevilla la Nueva
Cervezzia
Do you know that the bride and groom can make or receive their own beer? We have the technical and human means to make it possible. Fully personalized. We are in Rivas, Madrid. Talk later?.
Rivas-Vaciamadrid | 641 80 30 53
Centro Hípico Sibaris
Equestrian centre, activities with horses.
San Sebastián de los Reyes
Cooltourspain
We develop graffiti workshops for bachelorette parties, team building activities in Madrid and art courses for children
Madrid | 638 39 97 84
Club de Tiro Madrid
Club de Tiro de Madrid is an area consisting of two properties located in the countryside, surrounded by gardens and terraces to enjoy splendid views of the Monte de El Pardo.
Madrid