Ranches, barns & estates in Madrid
Barns for weddings and events in Madrid, estates and ranches for parties and recreation.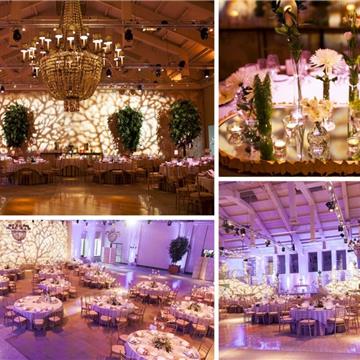 San Sebastián de los Reyes
Quinta de Jarama, is one of the finest wedding halls in the community of Madrid, and throughout the national territory, with a unique location and environment.
Alcalá de Henares
Your wedding or event in one of the most exclusive venues in Spain. Just 35 minutes from Madrid city centre
Navalcarnero
We offer our vineyards and facilities for holding any corporate event or private celebration. Team-building activities, tastings for groups, tours of our vineyards, etc.
Talamanca de Jarama
El Manjar de Talamanca, the farm for the celebrations. Over 40,000 meters, garden, lounges, disco summer terrace, swimming pool, children's play areas.
Madrid
Finca La Alqueria is a place that any couple with plans to marry should see before deciding the place. Why? The charming beauty of the 3 km hectares that make up the site will tell you
Fuente el Saz de Jarama
Perfect for any event. We are close to Guadalajara and Madrid.
Madrid
We offer a comprehensive service in organizing corporate events and unique experiences in Spain.
Braojos
Rural resort "Estrella Rural" wine bar lounge BACUS and 7 lodgings. Up to 28 places, events in nature.
Boadilla del Monte
Comprehensive organization of private events, company, team building, management meetings, training courses, conferences, audiovisual recording studio, etc.
Madrid
All kinds of catering services at home and in our own farms, weddings, communions, baptisms, birthdays, coffee breaks, lunches and dinners and gala.
The Runaway
Traditional farm house near Madrid. For event's and accomadation
Lozoyuela-Navas-Sieteiglesias | 643 44 91 97
Quinta Esmeralda
Quinta Esmeralda is a unique space to celebrate a unique wedding near Madrid.
Madrid
Club de Tiro Madrid
Club de Tiro de Madrid is an area consisting of two properties located in the countryside, surrounded by gardens and terraces to enjoy splendid views of the Monte de El Pardo.
Madrid