Invitations in Madrid
Invitations for every occasion, bridal showers, baby showers, graduation parties, and more in Madrid.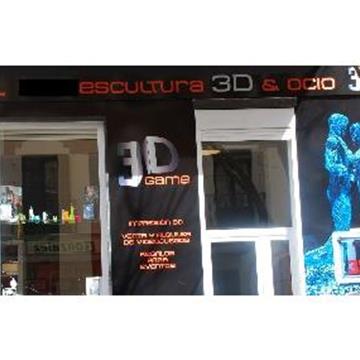 Madrid
Company dedicated to the 3D sculpture of individuals and 3D printing and design in general.
Madrid
Our shipments are made by email, or via WhatsApp, depending on the service to be used. Enjoy these beautiful digital invitations
Acebeda (La)
Video design children's invitations with dozens of characters, special effects and techniques that will make friends and guests do not forget the invitation.
Madrid
Invitations Printed and in Digital Format, Videoinvitation personalized 100% to your taste and style and much more! For any occasion
Madrid
Original and very creative animations. Decoration of venues and terraces. Candy Bar, PhotoCall. Invitations designs, Memories, Posters.
Madrid
Bouquets, quality flowers and contemporary designs of great beauty.
Valdemorillo
Our company sells NAPS, compressed wipes perfect for all kinds of events and celebrations. A unique detail for your guests and customers.
Madrid
We are the best choice for your parties: Birthday, Babyshower, Baptisms, first communions, weddings and more. With the best market prices.
Regalos de Boda Online
Madrid
Cosas de boda
Original, classic and modern wedding invitations, the most daring and fun. Choose the one that best suits your style. All carry the envelope, included in the price.
Madrid
Cosas de abuela
We are a design and illustration studio. We make custom designed gifts for weddings, where 100% is reinvested to a social cause (digital art skills workshops)
Madrid
iidea-in-madrid
iidea-in-madrid is a creative brand where you can find unique and original decorations, personalized gifts and small souvenirs for special occasions.
Coslada